DE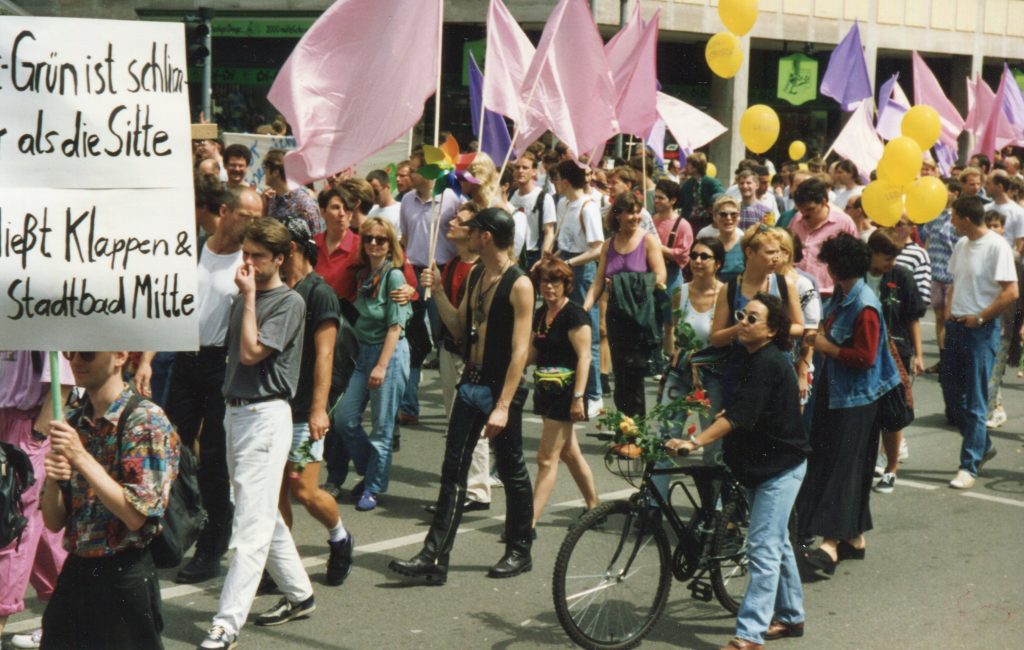 Wir laden dich zum Entspannen in unserer "ChillOut Area"
während des Besuchs auf dem CSD ein. Siehe dir gerne die "30 Jahre CSD" Ausstellung des CSD Frankfurt e.V.s an, an dem Ort an dem der CSD begann. Wir laden dich ein über die Geschichte und die Zukunft der Frankfurter queeren Community zu reflektieren – während eines Getränks, netten Unterhaltungen oder mit einem Blick in die eine oder andere interessante Lektüre und beim Bücherstand des Archivs.
Wenn du Interesse hast zu erfahren wo wir die Richtung unserer Community sehen, dann melde dich gerne zu einem unserer diversen Workshops zu den Themen Intersektionalität, Rassismuskritik, Aromantik und genderinklusive Sprache an und lerne unsere unterschiedlichen Gruppen und Aktivitäten kennen.
EN
We invite you to relax at our "ChillOut Area" during your visit at the CSD. Check out the "30 Years CSD" exhibition of CSD Frankfurt e.V., which is the very location where the CSD Frankfurt began. We invite you to reflect on the history and future of the queer community in Frankfurt while having a drink, nice conversations or having a look into some interesting reading material and checking out our book archive stand.
If you want to get to know where we want to see our community moving towards sign up to one of our workshops with topics about intersectionality, "Rassismuskritik" (anti-racism), aromanticism and gender inclusive language and get to know our different groups and activities.
Das Programm
CSD Frankfurt e.V. Ausstellung
Freitag, 15.07. von 16:00 – 19:00 Uhr
Samstag, 16.07. von 10:00 – 18:00 Uhr
Sonntag, 17.07. von 12:00 – 18:00 Uhr
Workshops (Anmeldung über csd@lskh.de)
Samstag, 16.07.
16:30 – 18:00 Uhr
Mehrfachdiskriminierungen in der LGBTQIA*-Community am Beispiel des Antiziganismus mit Silas Kropf
(begrenzte Plätze)
18:30 – 20:00 Uhr
Queerfeindlichkeit vs. Anti-muslimischer Rassismus – Wie Diskriminierungsformen gegeneinander ausgespielt werden mit Marco Linguri
(begrenzte Plätze)
Sonntag, 17.07.
13:30 – 15:00 Uhr
Genderinklusive Sprache – eine Einführung mit Valo Christiansen
(begrenzte Plätze)
15:30 – 17:00 Uhr
Asexualität – von SAM, memes und Aliens mit Frauke Ahlers
(begrenzte Plätze)
Lektüreinspirationen
Samstag & Sonntag 16. + 17.07.
Bücher zum Stöbern und Reinlesen
Ausgewählte Bücher zu intersektionalen und queeren Themen
Samstag, 16.07.
Archivcrewstand

ChillOut Area und Getränke
Samstag 16.07. 10:00 – 18:00 Uhr
Sonntag 17.07. 12:00 – 18:00 Uhr
Wir warten noch auf die Genehmigung der Stadt und hoffen euch außerhalb des LSKH mit gemütlichen Sitzgelegenheiten eine ChillOut Area anbieten zu können. Gerne könnt ihr bei uns auch Getränke kaufen, euch austauschen und entspannen.
LSKH Café
Sonntag, 17.07.
15:00 – 17:00 Uhr
Wir laden euch gerne zu unserem Nachmittags Café ein. Hier wollen wir das CSD Wochenende in netter Runde "ausklingern" 😉 lassen und gemeinsam über zukünftige Café Möglichkeiten im LSKH sprechen.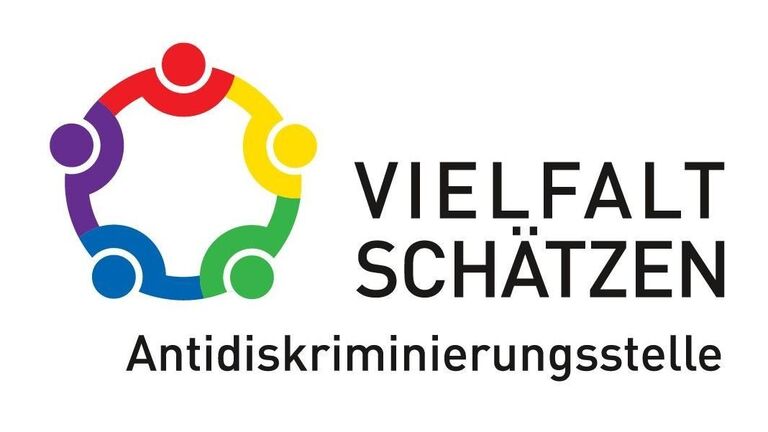 Mit der Unterstützung und Förderung aus Mitteln des Landes Hessen.