Events im LSKH
Hier findest du den Kalender für die Events in unserem Haus. Unsere Gruppen treffen sich regelmäßig und freuen sich über neue Interessierte – kommt gerne vorbei.
Falls du ein Event in unserem Haus anbieten möchtest, kannst du uns gerne unter "Event anfragen" über das Formular eine Anfrage schicken.
---
Diese Veranstaltung hat bereits stattgefunden.
Geschichten, die weitergehen
21. Januar - 15:00

-

18:00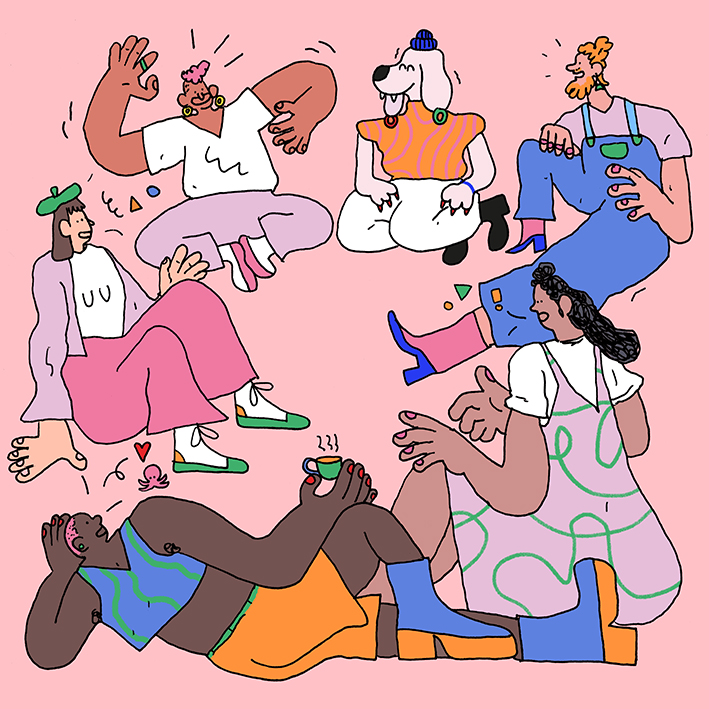 Workshop zu feministischen Erzählweisen nach Donna Haraway und Ursula K. Le Guin
In dem Workshop wird das Erzählen von Geschichten als kollektive, feministische Praxis erprobt. Wie kann das Erzählen von Geschichten widerständig sein gegenüber bestehenden Machtverhältnissen und dominanten Erzählweisen? Wo lassen sich diese Geschichten finden und wie erzählen wir sie? Die Teilnehmer:innen entwickeln diese aus eigenen Perspektiven und Erfahrungen und im Austausch miteinander. Der Fokus liegt dabei auf dem Vorgang des Erzählens als dialogischen Prozess und der Frage, wie feministische Erzählweisen aussehen könnten. Wir stellen neue Verbindungen her, üben uns in response-ability und radikaler Imagination.
The workshop will explore storytelling as a collective, feminist practice. How can storytelling be resistant to existing power relations and dominant narratives? Where can these stories be found and how do we tell them? Participants will develop them from their own perspectives and experiences and in exchange with each other. The focus lies on the process of storytelling as a dialogical process and the question of how feminist storytelling might look like. We make new connections, practice response-ability and radical imagination.
Dauer: 3 Stunden inklusive Pause
Sprachen: Deutsch / Englisch
Anmeldung unter: stories-of-ongoing@posteo.de
Der Workshop ist kostenfrei
Das LSKH Haus freut sich jedoch über eine Spende für eine neue Spülmaschine.
[Image by Lukas Eggert]
Ähnliche Veranstaltungen